Scientific-Technical Center «MT» was founded in 2009. The main activities of the Scientific and Technical Center "MT" (NTC-MT) are scientific researches and development work in the following areas: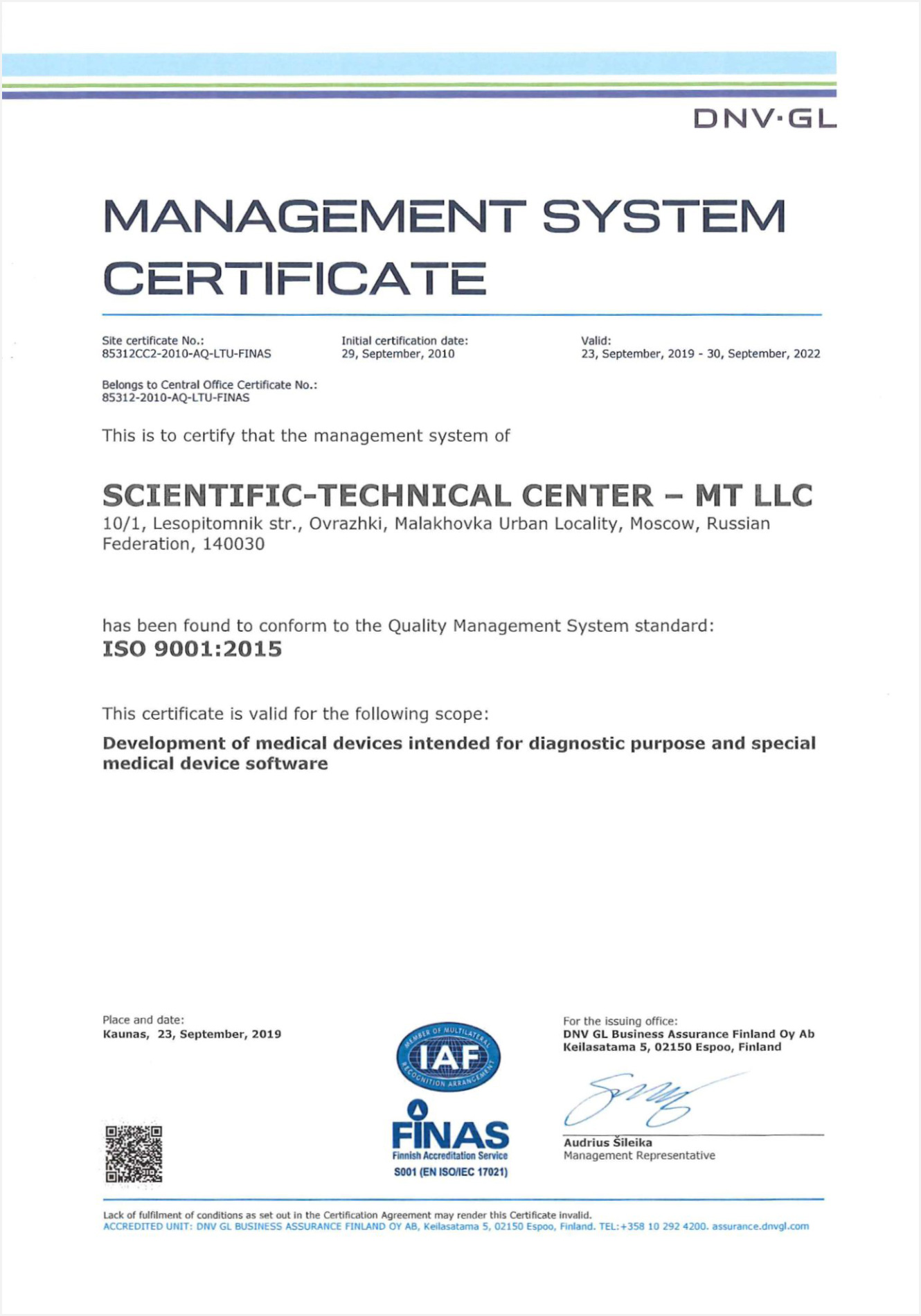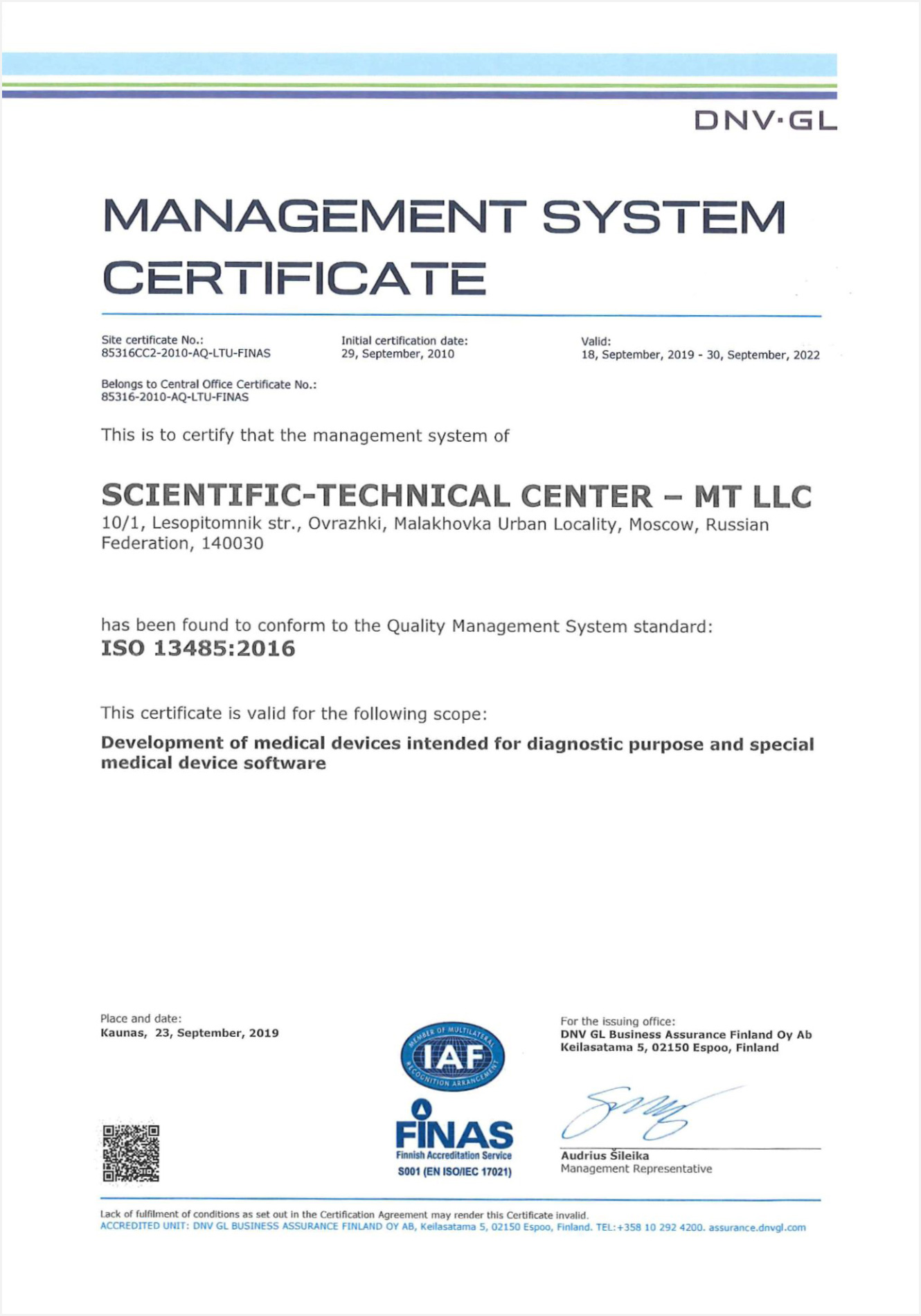 mammography
radiology
computed tomography
ultrasound diagnostics
digital technologies in medicine
Digital technologies are one of the rapidly developing and promising sections of radiation diagnostics. Digital X-ray detectors have a higher quantum efficiency of registration than the screen-film combination. Thanks to this advantage, it becomes possible:
high diagnostic quality of digital images
the possibility of conducting examinations at low dose loads on patients and personnel
The scientific and technical base of STC-MT includes laboratory, computing, measuring and process equipment necessary for the company's operations. As part of experimental design work, all stages of the design process are carried out, starting from the formulation of the technical assignment and finishing with the preparation of the complete package of design documentation. All technical documentation is developed in accordance with the standards of the unified system for design documentation and the unified system for program documentation, industry and internal standards of our company.
The scientific background of the company is supported by grants. Based on state contracts commissioned by the Ministry of Education and Science of Russian Federation, the Foundation for Assistance to Small Innovative Enterprises in Science and Technology, and the Ministry of Industry and Trade of Russian Federation, 10 projects have been completed on the basis of STC-MT.
All developments of Scientific-Technical Center "MT" have practical application. STC-MT's experts developed three lines of equipment, which are mastered for serial production. To date, more than 30 projects have been implemented on a production scale both in Russia and abroad.
STC-MT's team – people who create innovative products.
Employees of the company are a team of highly qualified specialists: engineers, designers, programmers, physicists. Among them there are candidates and doctors of physical and mathematical, and technical sciences. The team totals 50 people (2018), the average age is 33 years.
Years of experience and professionalism of employees allow us to occupy the leading position in the development of hardware-software complexes and medical digital X-ray equipment.
| | |
| --- | --- |
| | Company STC-MT is a resident of Skolkovo Innovation Center for several years. |
| | STC-MT is a member of First Self-Regulated Organization "Association of Russian Manufacturers of Medical Products "National Medical Industry". |
STC MT company is a resident of the Skolkovo Innovation Center